Hello there gorgeous lovelies! Welcome back to the crazy pinwheel of blogdom, that space in the universe which everyone loves but can't define cause WE'RE JUST TOO AWESOME.
(haha haha…. uhhh we think)
SO A LIST (mwahahaha lishts are the besht thinghs ever)
Currently Listening To
OK OK. I know you aren't supposed to start with that one but O-M-G double on the G am I bloggirling over Greyson Chance.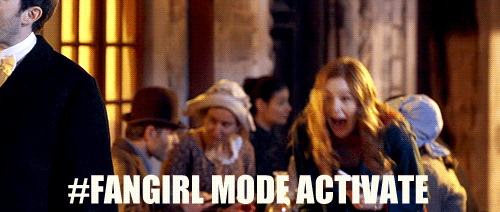 You may remember him from this little video where he totally ROCKS Paparrazzi and the girls in the audience swoon. O-M-G I swooned.
So little bookworm I am, I was holed up in the cave – did I say cave? I meant room – and I Chance (heh heh :D) stumbled across this bucket of flittericifness known as Greyson Chance The Soon To Be Popstar *movie theme music plays* on the interwebs of stardom (known in alternate worlds as YouTube) and had a massive heart attack because not only can he SI-ING – and I mean SING – he is also stunningly good looking, and seems really genuinely nice in real life.
I've been replaying Leila so much my eardrums are gonna go on strike. Its so megamuffin good.
Currently Watching
Ummm Flash. And Gilmore Girls (Emily you got me hooked!). And Doctor Who. And Merlin. Aghhhh too much stuff to watch and school's starting back tomorrow.
There are far too many glorious shows on Netflix. We need to order them to be removed before other poor unfortunate souls who haven't watched the Little Mermaid get lured in by the promises of the magical being of Netland and stay there forever (I just got weird little chill bumps because this metaphor is scarily accurate. 😀 Netflix is actually Ursula guys). Ok who am I kidding we can't have them removed because I'm hooked. Line and sinker. And the fish. And the bait. And the reel. And the….
You must understand my fellow blog peoples, Netflix is scary. It's a looming force of TV show awesomeness and I am super sucked in. Darn it, Netflix has like half my life.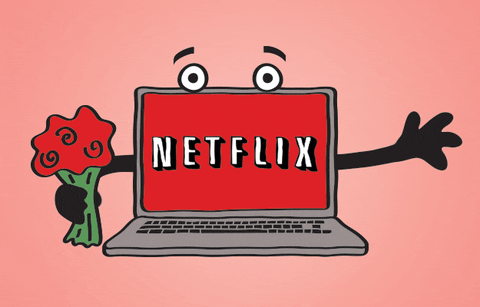 Have you guys seen the Flash lately? I'm Fah-reak-ing out. It's got more drama than a soap opera AND THAT'S IMPRESSIVE YA'LL.
Grrr Dr. Wells always seems to be so far ahead of the game, and just when I'm finally like: "Hah, I got you figured out buddy", he's like: "Hehehe nope, I'mma have another secret evil plan". But I can't stop. Seriously. Ursula I'm telling you, Ursula.
Currently Geeking Out Over
The new book series coming ya'll!! 🙂 🙂 I'm such a fantastical Kneazle on top booklover and I am so excited about all of the wonderful glorious series coming out this year. EEEEP. The new books in the Supernatural series by Kelly Oram (yaas), and the Ugly Stepsister series are coming out and I need a cup of coffee to help me tame this excitement.
Currently Drinking
Peppermint Mocha Coffeee for the holidays :). My mom and I were on Amazon and we found peppermint mochas for our Keurig and I have been running that machine like crazy. Dude they are so good.
Currently Reading
At the moment I'm getting through The School for Good and Evil which I wasn't into at first but its going pretty strong now and I'm excited to see where it leads with the princess/villain/prince crazy hubbub and such. I keep hoping for a fairy godmother, fingers crossed! (bippity boppity boo!)
Currently Working On
My latest book endeavor (number 20? number 30?) entitled Tamara after the main character (I'm so creative :D) because I can't think of a good title for it based on the story so far. I'm psyched though for the story: its gonna be SUPAH COOL. Yaaaya. 🙂
Currently Loving
WINTER. I love the snow and the icicles and the sugary deliciousness in a cup of hot cocoa with little baby fluffy marshmallows. It's so fluffy! And cute! (Agnes you are forever in my heart) Agh and I love winter so much, its wondrous. I mean what other time of year can you bundle up big enough to put the can't-put-my-arms-down kid from A Christmas Story to shame and still be fashionable, trendy, and winterlicious? (sorry Phineas and Ferb fans, its not swinter :D)
Ok, maybe strike fashionable and trendy, but winterlicious? Oh Yeah.
Thanks for reading!
LadyLit