You know it by many names; the bookrack, the bookcase, the bookholder. But behold bookworms today we shall delve into the crazy colorful – and pastably (ok, I know Webster doesn't agree with me on this, but pastably is totally a word. I mean PASTA) terrifying in its massive size (OMG wait until you hear how many books I have, I'm scared) – bookshelf, with its glorious shining containers of BOOKS BOOKS BOOKS (if I were ever on one of those kids remodel shows I would tell them to paint my walls like bookshelves eeep that would be awesome). Thank you wondrous shelves of beauty!
The lovely lady Emily at ForTheBookish did this amazing tag about bookshelves and I am so excited (yeeee) to do it too. You are seriously not going to believe me when I tell you how many books I have. I live in a book lake. Ok, ready? *Drumroll please*…. I have 586 books guys. 586. *yelp*
Describe your shelf and where you got it from
I actually have 3 shelves, heh heh I'm not obsessed *hides behind shelf*, so I'm not really sure what I do here…. describe all of them? Herm, um well in an effort not to bore you lovelies I shall simply do the big shelf.
My main shelf has these super cool little 'cubby hole' things which are super nice for organization and stuff, and help me stay afloat on the massive book tide that floods in and out of here like a ginormous pin ball machine (you should see me trying to put books away, it should have its own show :D), and its from Ikea (land of the bookish stuff mart). It's a nice white color to match the other accents in my room. AND: DONE. ❤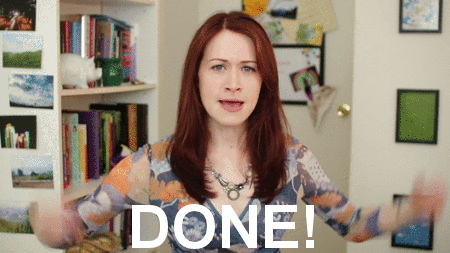 How do you organize your books?
By alphabetical title. I know I know it sounds super mega confusing, but its not, I promise! :). For EX: the books 'fairy realm' and 'fairy princess' would be by each other, that kind of thang. 😀 (otherwise I can't find anything and I have to reorganize which takes foreeeever)
What's the thickest/biggest book on your shelf?
Uhhhhg *wipes sweat*. I just lugged a supercalafragalisticlly huge book to the floor, so be proud bookworms! (this should seriously be a workout)
It's between my collection of the Giver (It's all of them in ONE) which is like the book equivalent of weight lifting, and the collection of Even Now, Ever After, and Shades Of Blue from Karen Kingsbury. (OMG Ever After is the biggest tear jerker ever- just, just…. ahhh)
I put a little journal by them so you get some reference point. Dude these books are giants. The Giver collection is 772 pgs but it has WAY smaller print, and the Ever After collection is 1005 pgs. Victory for Ever After 😀
What's the thinnest book on your shelf?
Well, Hunger Games has been running laps lately, so he's gotten pretty thin :D. (Heehee see what I did there?) :). Its actually my History of Stafford Castle book, which is a majorly whopping *6* pages long. But even though its so teeny I just can't get rid of it, you know? It's been here forever, and it already has a spot… argh getting rid of books is my weakness.
Is there a book you received as a birthday gift?
Ooooh tons and tons and tons! I got The Billionaire's Curse, 6th Grade Ninja, If Your Reading This It's Too Late, a bunch of Molly Moon books, and lots of others my overstuffed brain can't think of at the moment. Most of them were for my birthday a couple years ago because we went to the bookstore and then my mom had an epic idea and surreptitiously told me to go pick out whatever I wanted and then forget about them at the counter (amazing how selectively memory can work when books are involved) :D.
(Sidenote: ❤ ❤ AHHHH I had to include this Gif because Jeremy Sumpter is so awesome. I will always love you 2003 Peter Pan 🙂 <3)
Is there a book from a friend on your shelf?
YES! Books from friends are the best cause they come highly recommended. At the moment I've got 10 love inspired historical romance from my Grandma (YOU ROCK GRANDMA!), Maze Runner from my awesome fellow bookish lover friend, and some borrowed library books (because fellow bookcrazy, the library is most definitely friend not food- errr or something like that….).
Most expensive book?
Hummm… I don't know! Is this how much it's worth now? How much I paid for it? How much it means to me? eep. Erm, I guess maybe my ecopies of new releases that I just couldn't wait for and had to had to have on kindle because they weren't at Barnes and Noble so I paid extra. Usually though the cramazing (crazy amazing) library of pawesomeness meets all of my booklover needs, so tops pay is around like $8.00-13.00 dollah dollah.
The Last Book You Read On Your Shelf?
Blarg. Much as I hate to say it, the most recent one I read on my shelf and not on an e-device is A Separate Peace which I had to read for school.
Do you have more than one copy of a book?
Yuperdoodle. I have two copies of Man of the Desert (Super Wondrous Grace Livingston Hill book), and two copies of the american girl-doll Kit Kitredge book. I think I've also got like 40 copies of some Love Inspired novels because they're clean christian fiction and my parents//sibling//grandparents//great grandparents//uncles//cousins//…. ALL buy them for me so I have tons and tons of them just in a stack somewhere…. *oof* found it!
Do you have a complete series?
Ummmm YES. Once I start a series its a popcorn-and-icecream-don't bathe-no-interaction-for-12-days kinda deal my friends. I don't stop till I read 'em all.
I have loads of complete series (I love that word so much even if it makes it sound like laundry) like the Little House on the Prairie, Dark Life (its actually about living in the ocean under the sea with no light in darkness not creepery vine stuff), Last Light, the Giver, Fairy Realm (which is very impressive bookworms cause its 12 books), and Ranger's Apprentice (jiggly jolly wondrousness in book form booklovers).
What's the newest addition to your shelf?
The School for Good and Evil, which I'm reading at the moment. I got it a little bit back on one of the Barnes and Noble shopping sprees my mom and I did last year (OMG can you believe its 2016? I'm gonna be writing that wrong forever) along with some other books, but I recently moved it from my desk shelf to my SHELF shelf so it counts right? Pshhh technicalities.
What's the most recently published book on your shelf?
URRRRG too many boooks. I think it's The Stolen Princess from 2014, but I don't know for sure… I can't check all of them without dying in a massive book avalanche so Mt. Bookerest shall just have to wait to be conquered another day. It's worse than the maze runner in there. Someday when I get a forklift and some bookproof helments I will brave it :D. Someday …. someday….
The oldest book on your shelf?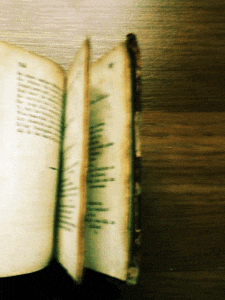 *hugs* I love my oldies. I have a book from 1875 that my great great great grandfather passed down and it has his signature (SQUEAL) and its seriously beautiful. I need a time machine so I can have him teach me to write. There's also a couple hymnals from the late 1800s and some of my Great Uncle's books from the 1940s, but I am still in love with my copy of a poetry book from the 1800s. Its GORGE. And full of ancient author goodness.
A book you won?
OMG I just thought about this and actually, I'm so weirded out because I don't think I've won any books that I currently own… I didn't know about book giveaways until around this past year and so I never participated in those, and I'm home-schooled so I don't have the public school book fairs and scholastic sales and things (bookses 🙂 :)). So I guess none. Man, that's so weird.
A book you'd hate to let out of your sight? (Meaning no one is ever borrowing it. Ever.)
Harry Potter, Hunger Games, Green, Fairy Realm, Masque of Pandora, and Jane Eyre. I LOVE all of those to death and I don't think I could ever send them home with someone else. They're my babies! *hugs books*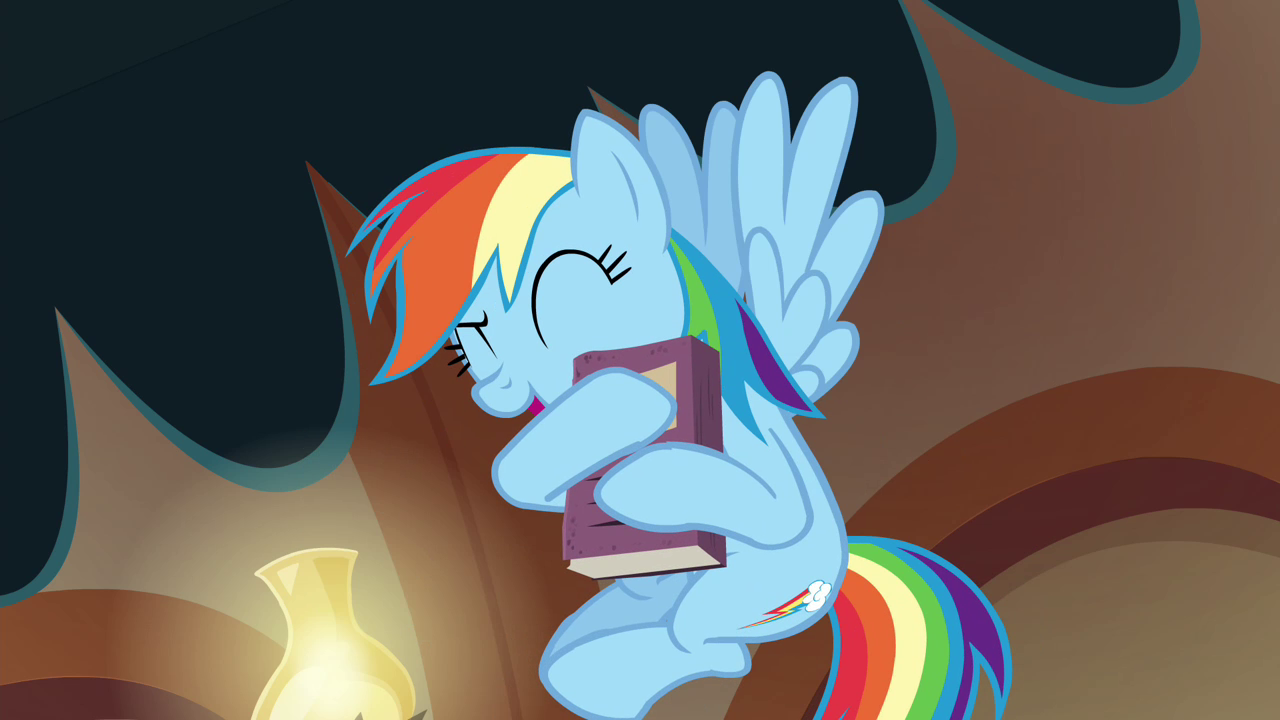 Most beat-up book?
My mom's old copy of Where Two Ways Meet from Grace Livingston Hill. My mom and I are both big Grace Hill nuts so its been read over a hundred times and the poor thing barely has a spine anymore. Plus its really really dusty and truthfully we just need a new copy but now its been in the house forever and we just can't seem to part with it (#partingwithbooksproblems).
Most pristine book?
Probably How to Rock Braces and Glasses. I was really really careful with it and it's almost brand-new condition. Usually my books end up with popcorn smudges and tear drops and paper cut stains by the end of the last chapter but not this one! Huzzah for bookish upkeep 😀
A book from your childhood?
Definitely Fairy Chronicles. I own every single one of them, and when I was little I would read them over and over again until I could say the lines out loud before I read them, and then I would pretend to be the girls in the story, or decide what flower I would have the powers of (they had flower power- literally :D), and what quests I would go on. So many of my favorite childhood memories are due to this book. Thank you J.H Sweet for making me who I am today :).
A book that doesn't belong to you?
Maze Runner. And I still haven't read it. It belongs to my Bookishly Wondrous friend Lains from her ginormous book-filled house. It's the collection book of the first 2 maze runner stories that I promised her I would read and return but eep it's so big that I've been avoiding reading it so far. I better get on that!
A book with a special/different cover? (ex. leather bound, soft, fuzzy, etc.)
Yuuup. I've got this squishy book with stories from the bible that I'm pretty sure still has teething marks. SO CUTE 🙂 🙂
A book that is your favorite color?
I absolutely LOVE light green and pink and them together is the bomb.com- they just go so well together eep. 😀 Those are my favorite colors. 🙂 There are some really good books with those colors too – Molly Moon, Kit, Trading Faces. Behind the books is my quilt that my grandma made me for Christmas with some of my other favorite colors. I put it in there cause it matches and it makes me so happy 😀 (I love you grandma!)
A book that's been on your shelf the longest and you still haven't read it?
Ummm sadly the Max and Liz books have been on my shelf for like 4-5 years and I still haven't read them. I could never get into them eep so they've just sat there forever and ever and probably feel like they're unloved. Sorry Max and Liz!
Any signed books?
Not yet (I need to SO get on this!) I love signed books to death, but unless you count my relative's signatures I don't have any signed ones on my shelves! I definitely want to though, and I'm planning on going to book conferences and things this year for awesome sauce writer stuff cause I couldn't go last year *sobs* (I took 9 classes last year peeps and it was *not* easy) so I shall hopefully be able to do this next year and have much to show for it. 🙂
Thanks for reading!
Ladylit