Gather around bookworms, blogreaders, and bookish lovers of all ages. 🙂 Today we're taking a magicalrific tour through all the one-stop bookish places you have to go to before you can't go anymore. In fabulous list format.
1. The Library of Congress (Washington)
Ever since I read the Carole Marsh's Mystery at the White house I've been dying to go see the Library of Congress. IT ROCKS! The Library of Congress is the Biggest library in the world, with 838 miles of bookshelves, and more than 160 Million books available to readers.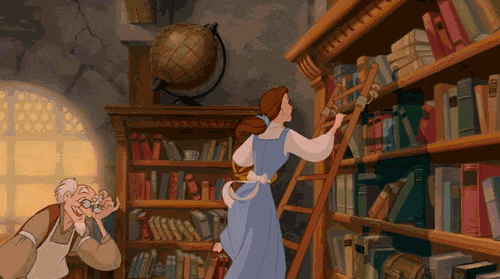 Just to put this crazy number in perspective the average number of books in a highschool library is around 13'000, which means it would take 12'307 school libraries to make up the library of congress. Dude.  The library of congress also contains about 117 million maps, manuscripts, photographs, films, and audio and video recording. Are you thinking what I'm thinking? Two words: Road Trip :).
2. Wordstock (Oregon)
Ok, a conference for all things fantasy and bookish? Brilliance in a bottle. Wordstock (you can go sneak around their website Alex Rider style here) goes on every year (eep), and OMG we all have to go in 2017 when the next one is. It's happening in Portland which is absolutely stunning on its own, but a bookworm conference there? Excuse me for one moment while I pack my bags and buy my plane ticket. This book lover is trav-uh-ling. Um, once I have any money, that is.
3. Conarte Library (Mexico)
It's so beautiful *cries*. This library, Conarte Library, takes the words  gorgeous reading spot to a whole new level. The walls are sloped, and the whole building is designed to give readers a unique space to dive into a book, and the floor is blue. BLUE. With honeycomb walls, book 'pyramids', and pink crisscross ceilings, Conarte Library is on the must-must-must pardon the excessiveness visit list.
The only bad thing is that this library is in Monterrey Mexico, which isn't safe for tourists right now (urrg). But we shall make an exception fellow book lovers because it is just too good to not go to.
4. Bookseller's Row (London)
On this quaint little sidestreet named Cecil Ct., you can walk a whole paved road surrounded by books. You know how doctors sometimes have those little doctor villages where everything doctor related is there (aka dentists, xrays, etc etc)? Well this is like a book village. On either side of Cecil Ct. there are antique book stores, used bookshops, coffee places with bookish paraphernalia,  and even printer and record stores.
5. Alice in Magic World (Tokyo)
It's a bird, it's a plane, it's a…. Alice in Wonderland themed restaurant? Hold the horses, hold the mice. It's a restaurant themed after a book?
OMG. Tokyo, you are so cool. I love you. Someone in Tokyo decided to build a restaurant completely dedicated to Alice in Wonderland (we need to move to Tokyo) and decorated everything accordingly. Every room in the restaurant is a theme in the book, and they have some seriously cool beans stuff. Like a book tunnel.
SO. DARN. WONDERFUL.
6. The Library Hotel (New York)
The library hotel is a dewey decimal sporting, book loving, loverly hotel of Newyorkness. It has rooms dedicated to every part of the dewey decimal system and get this crazyness- is actually recognized as a real library. The librarian in me is salivating. In every room of the hotel there's a theme with a different 'heading' and then everything bookish you can think of on that topic. eep. It sounds like a big slice of terrific on a plate. Booyah! So book – heh heh – your stay there ASAP before all of the rooms fill up. 🙂
7. Word on the Water (London)
Boats. And Books. Not a good mix? Think again, bookworms! This bookstore is a fully operational boat that sails into harbor and opens shop to patrons on select days. Catch. That. Boat! It has a collection of tons of classics and even some rare books *ooh* and I am definitely going to go and ride on this, its such a great idea 🙂 :). Well…someday. *Looks at money jar and shakes head*. I shall do it!
8. Shakespeare and Company (Paris)
Ever wanted a quaint little bookstore with low slung ceilings and a history greater than the Dead Poet's Society? Now you got it. This bookstore is packed with loads of cool books in cool ways, and is one of the most popular ones in Paris. If you're ever in the neighborhood its a must see with its slanty exposed wooden beams and crammed shelves of inky spine tingling books.
9. Vancouver Public Library (Vancouver)
ITS A MODERN DAY REBUILT COLOSSEUM. WITH BOOKSTORES.
I need say no more. Go and look.
PS: OMG I just found out you travel across little mini bridges to get across from the inside spirals of this place.
10. StoryBook Land (New Joysey :D)
Storybook land is like a themepark for book nerds :). It has everything from a Cinderella castle to a Jack in the Beanstalk themed dropping ride. You can even walk in Moby Dick's mouth. Whale. That's impressive :D.
They have the old woman in the shoe, sleeping beauty's castle, a gingerbread house snackbar, and so many other things that I can't list here. Everything is designed for lovers of classics and fairytales to come in and enjoy hours of fun. Which is perfect for us 🙂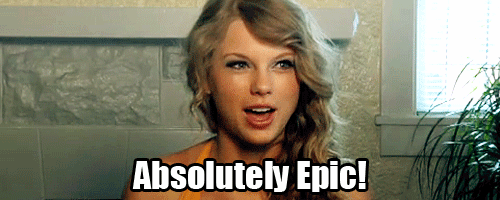 So that's it! I hope you and I both get the chance to go to some of these in our bookish days to come :). Thanks for reading!
Ladyliterature
Love Lots. Read Bunches. Smile Big.