My friend at For the Bookish did this awesome tag called the "book life tag", and I'm super excited to do it too. Thanks, Emily!
The tag works like so:
Choose a family member/friend/place
Pick a fictional character ( How am I gonna choose, guys? :)) who fits them
Blog about it (and that's my cue, friends)
Parents
My mom is probably most like the mom in Fairy Realm, a little book series I read 4 times through when I was really little and hanging out at the library. The mom is kind and sensible, and she loves her family so much that she's willing to stay with her aging mother even though the house they live in brings up bad memories. Jessie's mom is fun to be around, nice, and always cheering her daughter on. That's what makes me think she's the most like my mom.
My dad…. hmm. He's quirky, silly, and confident. He reminds me SO MUCH of Peter Quill from Guardians of the Galaxy. Hilarious, quick witted, always getting in and out of scrapes. Dramatic. Really dramatic :D. Never takes things seriously. I love him so much, and I know we both love this character.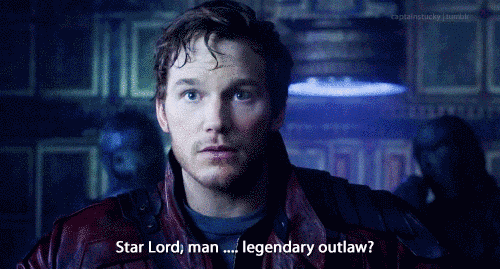 Brother
My brother would have to be Logan from Last Light, the series by Terri Blackstock. He loves his video games, and he's silly, but he can also be serious. My brother is super into minecraft, just like Logan, but I think both of them can turn it off and go and hang out with the truly important people and do the truly important things when they need to.
Pet
My only pet is my plant Leafton Albus Zinzin (yes yes leafton I put your full name). But for those of you who don't have plants, they have personalities too guys. Leafton reminds me a bunch of the dog in Molly Moon. He's not too bright, but the most loving plant I could ask for.
Home
I would live in the world of Ranger's Apprentice. I mean: Halt, Will, and an epic kingdom with hot rangers rescuing people? Definitely. Sign me up for the RANGERS EXPRESS. Oh yeah.
Best Friend
My best friend would be Saira from the Immortal Descendants series. She's one of my favorite all time characters I've read, and I love love love her. I want to jump right in and be by her watching all the chaos. She's sarcastic, down to earth, and always on the move. I tend to get way too lost in my own small world in planet school and I forget the crazy possibilities in the world. I would love to be best friends with Saira.
Significant Other
Ok, really? Do I have to choose just 1? I agree with Emily, we need to change this to significant otherS. Seriously. There are way too many to choose from.
I think if I had to pick from my VERY long list (Archer from marking time, Cinder from cinder and ella, Ox from Trading Faces, Tate from the Katie Parker series, Ryn from Creepy Hollow, Greyson from the Avery Shaw experiment, Noah from Paper Or Plastic, Will from rangers apprentice…… ahhhh so many), I would pick Edward (he's from unfinished fairytale's The Ugly Stepsister and he is what all fictional men should strive for). SWOON. He's tall, dark, devilishly handsome with that half grin that I die over, he loves a woman who can take care of herself, and he says heartmeltingly sob worthy romantic things. He's beautiful and perfect. 🙂