Ok guys so recently I've been on a chick flick movie binge…. everything from 27 Dresses to 50 first dates (WHICH IS SERIOUSLY THE MOST TEAR JERKING TISSUE WORTHY MOVIE EVER). I've been bawling internally for what feels like weeks, and is probably severely unhealthy, over them and I just can't help but want to share them. So we can be crying messes over fictional characters together. Ok? Ok.
So obviously I have to start with 27 dresses because seriously James Marsden. Do I need to say more? His smile = beauty beyond what should be humanly sane guys,
. 
I mean look at that! *Swoooooooonnn*
(P.s: for all you fellow Merlin fans out there, he looks just like Colin Morgan. Are you looking it up? See see!)
2. An Affair To Remember
A trip down memory lane. I remember watching this, and not understanding a lot of it, when I was eight or nine and falling in love with the sweet characters. And when Terry gets hit by a car! You die you just die.
Plus plus there are so many funny quotes. I love quoting this movie. When I'm having a bad day I just think of one of my many favorite romantic comedies and I'm back to smiling.
3. You've got mail
This one I watched tonight, and sigh….. Tom Hanks. I've decided to rename it to "You'll need tissues". They're so precious you just want to smile and sob and then repeat like a broken washing machine on spin cycle. My goodness, I feel like a broken washing machine. It's so sweet. 🙂 If you haven't seen it I command you to with my book-girl (on my moes cup I decided my superpower would be books so there ) powers. Go and watch, my fellow romantics!
4. How to lose a guy in 10 days
SO CUTE! I say this about all of them, but its so cute!
5. 10 things I hate about you
This is based off of a work of Shakespeare (Loosely, I might add… ), and is super funny. And since I am a huge Shakespeare nut I don't say that lightly. But this movie is worth it. Fast forward the lady in pink at the desk who is writing. And make sure to watch the scene where Patrick sings to Kat. 🙂 🙂
6. 13 Going On 30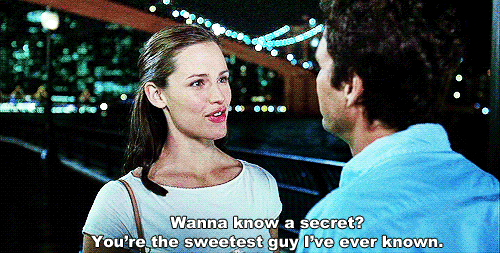 Awwwwww this movie was just the right thing at the right time, and I thought Mark Ruffalo was incredible. I only knew him as the Hulk, and this brought him to a whole new light 🙂
7. Becoming Jane
The beautiful story of Jane Austen's romance comes to life with these fantastic actors and writers. This is my current favorite movie
8. The wedding singer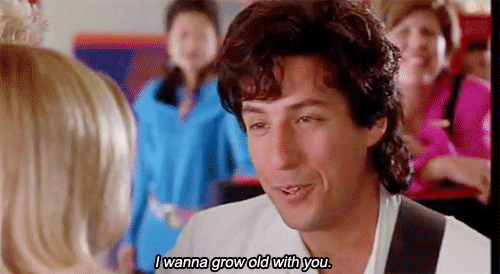 Romantic comedies need to be banned. They are addictive. The fact that I've watched 8 of these in the past 2 or 3 months must be the cause of an addiction because I am at a loss for how I managed this.
Keep watching and reading!
Love Lots. Read Bunches. Smile Big.
Lady Literature